Online Time Tracking Software
For Billing and Payroll
Easy & Affordable - Try it Now!
Time tracking software that works with preferred payroll companies and accounting software like these: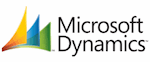 Manage Your Workforce With Online Time Tracking Software
Hourly and Project Timesheets, Expense, and HR Options for Your Growing Business.
Hourly Time Clock
Track hourly time for payroll with a simple interface your employees will love. Customizable features and security settings help you get the most accurate data you need.
Project Time for Billing
Employees enter hours worked against customers and projects with pre-configured rates and job codes. Employees can add notes and employers can run detailed reports.
Time Off
Our configurable leave management system handles employee requests and supervisor approvals. View leave requests on the calendar to ensure adequate coverage.
Human Resources
Keep all your employee documents in one place with our HR suite. Manage employee information with performance documents, private notes, and file storage.
Timesheets.com Is Proud to Have Hundreds of 5 Star Reviews
Providing an excellent customer experience is our primary mission.

"Timesheets.com has simplified timekeeping considerably. The service tracks my employee's hours, OT and time off. Payroll is so easy now. I highly recommend using Timesheets.com."

— Laura A. Peterson - Agent, State Farm Insurance, Los Gatos, CA
Modern Time Tracking and HR Tools to Enhance & Protect Your Business
Advanced Features
Your business is unique and our time tracking software was designed to support that. Use our location restriction settings for office employees and our GPS tracking for mobile employees. Setup your company with the manager hierarchy you need so that supervisors manage only their assigned employees. You can customize your time off settings specifically for your business too.
Reporting & Exporting
With customizable reporting and numerous export formats, our time tracking software will simplify your business. You can run reports for payroll, billing, and analysis and customize them to suit your needs. Whether you use QuickBooks, Paychex, ADP, or something else, our time tracking software works with your payroll provider.
Security & Backup
Our technology has numerous security innovations. First, online time tracking can ensure the identity and location of those clocking in. Likewise, with customizable permissions settings, you can feel safe your data is private. And finally, behind the scenes, Timesheets.com protects your data with frequent backups in multiple locations and guards your data against outside intrusions.
Save Time and Reduce Costs
Savings per employee per month, based on a rate of $15 per hour
(see ROI)
Love the Support
With over a decade of customer feedback, our time tracker is intuitive and comprehensive. Our support team makes your transition easy with free and friendly support via phone or chat.
Save Money
Tracking time with our online time clock will help you reduce overtime, eliminate errors, and pay out on accurate hours. Time tracking for projects will help you increase actual time billed, while improving employee productivity.
Save Time
It's easy for employees to add time and expenses to their timesheets by desktop or mobile. And it's easy for managers to make edits, approve requests, and run reports too.
From Freelancers to Franchises, We've Got You Covered
Freelancers
No employees? No charge! Freelancers never pay to use our timesheets. Track your own hours and expenses on client projects like a pro. Every dollar counts when you're in business for yourself.
Businesses
Our time tracking software is designed for businesses employing from just 1 to over 500 workers. It's simple enough to use for just a few employees and, with our unique employee hierarchy structure, it's powerful enough to easily manage a large workforce.
Partners
Bookkeepers, accountants, and other resellers can earn commissions by referring our time tracking software to your clients! We offer generous referral fees for new clients. You don't have to worry about training or customer service issues; we handle all that for you.